Attic Insulation & Deck Sealing
Don't Lose Energy Through Your Attic Anymore!
For many homeowners in San Bernardino, Riverside and Los Angeles Counties, the attic is somewhat of a mysterious place. What often goes overlooked is the fact that attics can dramatically affect home performance, especially if they aren't well-insulated or air-sealed. Conditioned air can easily escape from your attic, which means that unconditioned air from outside can enter as well. This leads to higher energy bills, lower home comfort levels and potentially bad indoor air quality.

No one deserves to lose energy through their attic and insulation — Quality Home Improvement is here to help.
Attic Restoration for Your Greater Los Angeles Home
California is known for its hot, arid summers. We live in a cooling climate, which means the most important thing we can do to improve home comfort is reduce the amount of hot air that sits within our homes. The attic is a prime culprit for hot air buildup, and reducing this can be a challenge. Our restoration process utilizes the fundamental principles of air sealing and insulation to ensure that hot air never builds up in your attic or transfers to the living spaces beneath it.
Are Your Energy Bills Always High In The Summer?
99% of the time, your electric bills will go way up in the summer because of inadequate "Deck / Air Sealing" and "Poor Insulation" throughout your attic space, and that's a financial issue for you because your hard earned dollars are working just as hard "GOING OUT OF YOUR HOME THROUGH YOUR ROOF VENTS" - Every time you are try to cool or heat your home.

When a successful Deck / Air Sealing and Insulation installation is done correctly, it will keep your Air Conditioner from cycling on and off through the day during the summer time keeping your house cool, the same principle applies when your heating your home in the winter time, the heat stays in the structure of your home and does not escape through the roof vents.

The best part of doing this right is that you will keep more money your wallet every month!
We Are Hard At Work Doing The Job Right The First Time
Properly distributing the insulation through your attic space is also just as important during the installation process, but, before we install your new insulation (R-38 or Better), we will vacuum out and remove all of the old inadequate insulation and "Air Seal the Deck", we will seal all of the openings throughout your home in the attic space as shown in these pictures, sealing everything, this will ensure that your home stays and will remain very comfortable throughout the year.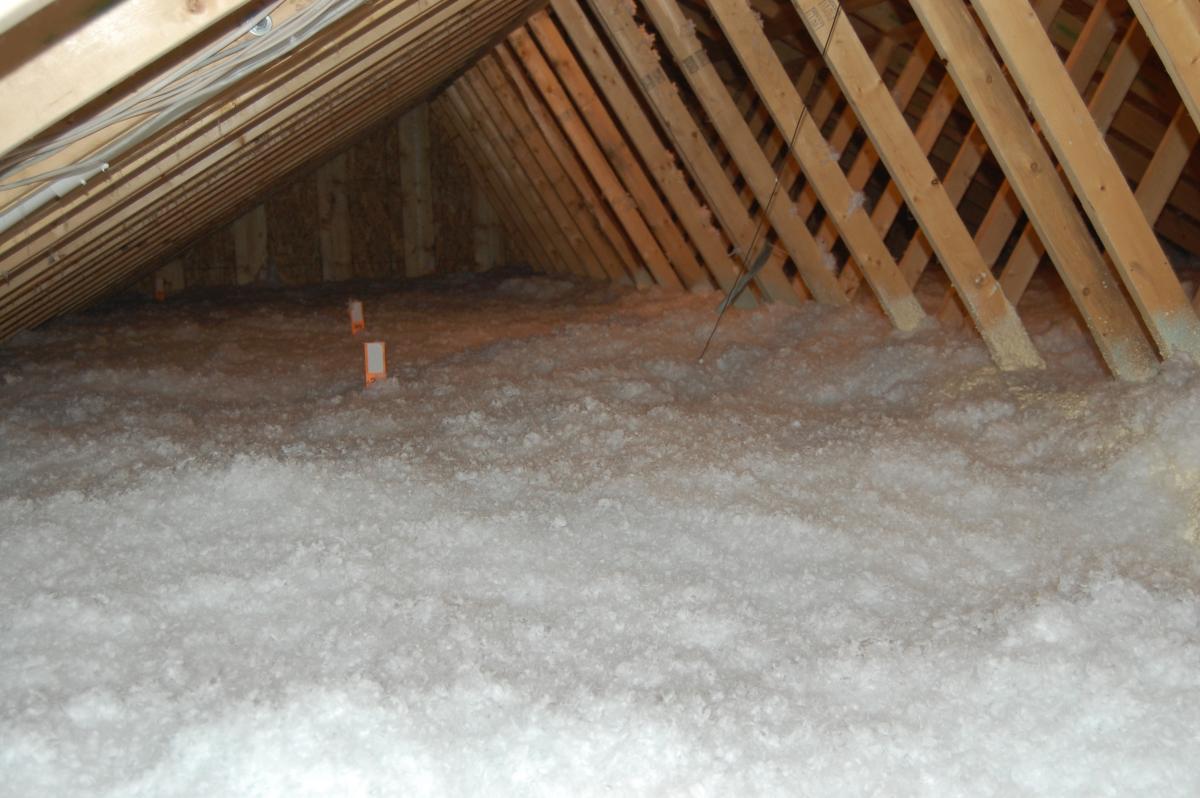 Ready for Remodeling or Replacement? Call Us!

We Have Ideas To Help Improve Your Apartment, Condo Or Home

Highly Reviewed Reputable Contractor for Your Renovation Project

Best Local Pricing In All Of San Bernardino, Southern California

Read Our Reviews About Installation And Replacement Services

You Don't Have to Search Near Me On Google - We'll Come To You

Top Rated Professionals For Home, Business, Commercial Projects

Want A Cost Estimate, Free Quote or Pricing Info? Contact Us!
Most attics in California homes lack proper air-sealing and insulation. With our attic restoration service, you can expect to enjoy the following benefits:
* A More Comfortable Living Environment
* Less Energy Loss
* Reduced Energy Bills
* Better Indoor Air Quality

The team at Quality Home Improvement understands the importance of the attic and how it plays into the home as a system. Our "whole-home" approach ensures that your insulation and air sealing issues no longer cause your attic to impact home performance, and we'll work with you to determine a solution that will most effectively benefit you and your family.
We do it all, everything from custom concrete walkways, patio slabs, decorative pavers, colored and stamped concrete, landscape borders, specialized designs and much more!
It's time to think about what attic restoration can do for your home.

READY TO GET STARTED?